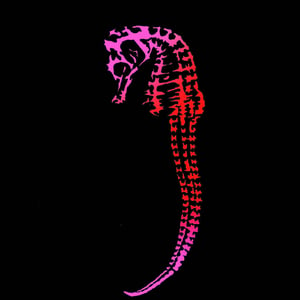 $

95.00
* Limited edition of 40, (White ink, see image 2)
AND
* Very limited edition of 10 extra special prints (Red and pink inks with glitter finish)
Both signed and hand numbered inside collar.
Seahorse Exoskeleton was inspired a trip to Tasmania I made in 2010. I visited a seahorse farm and discovered that many of the seahorses are sent to China to be made into "remedies". This is my tribute to the mystical seahorse, and to its astounding beauty, even in death.